CROSS PATTERNS IN VENICE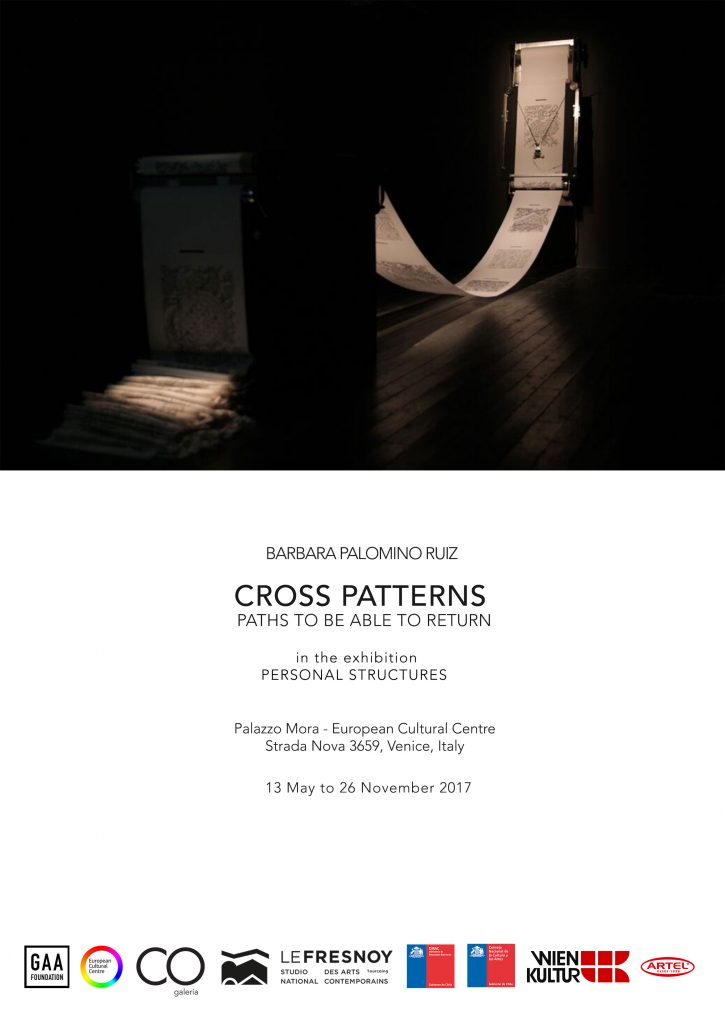 The GAA Foundation presents the exhibition PERSONAL STRUCTURES – Open Borders in the context of the Venice Art Biennale 2017. It is hosted and supported by the European Cultural Centre in two of its prestigious Palazzos in the centre of Venice, Palazzo Bembo and Palazzo Mora. Works of young, up-and-coming artists are presented along with works of internationally established artists.
CROSS PATTERNS: PATHS TO BE ABLE TO RETURN, a multimedia and interactive installation of the Chilean-Brazilian artist Bárbara Palomino Ruiz, will be exhibited on the 3rd floor of Palazzo Mora from 13 May to 26 November 2017.
We are pleased to invite you to this exhibition's exclusive VIP-Preview on 11 May and 12 May from 6pm to 10pm.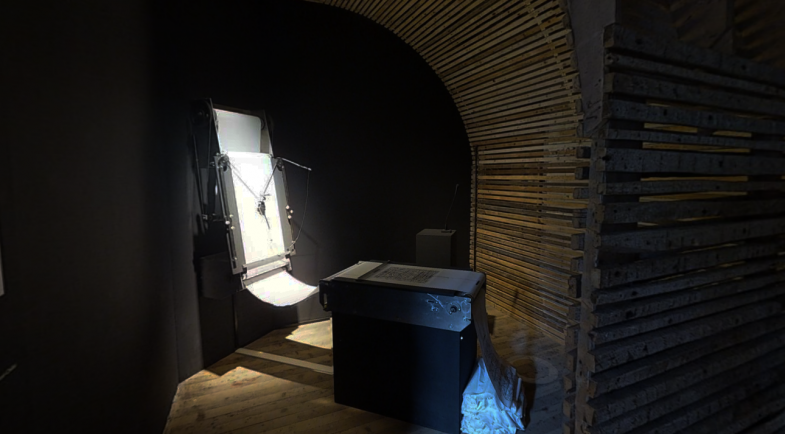 CROSS PATTERNS: PATHS TO BE ABLE TO RETURN was produced in France in collaboration with Le Fresnoy Studio National des Arts Contemporains, and the support of Metalu and Asociation Shäne. Its presence in this exhibition is possible thanks to the kind support of CO Galería (Chile), DIRAC (Chile), FONDART (Chile), Wien Kultur (Austria) and the sponsorship of ARTEL (Chile).