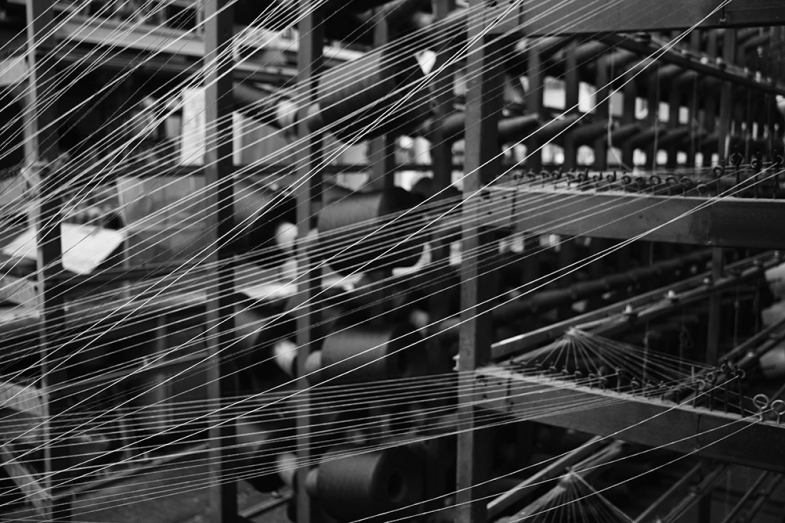 BÁRBARA PALOMINO RUIZ was born in São Paulo, Brazil, in 1982. She holds a diploma from the renowned Le Fresnoy Studio National des Arts Contemporains, France, a MA in Visual Arts with an emphasis on Textile Arts from the University of Chile, as well as a Bachelor's degree in Social Sciences and Humanities from the University of Chile.
In her artwork she focuses on mixed media creations, with a particular concentration on textiles and the relation between old and new technologies. During the past years, she has been focused on the connections between social productions of memory, affective cartographies and invented traditions.
Bárbara Palomino Ruiz complements her own artistic practice with an interest in adjacent disciplines and collaborative projects related to contemporary art in order to strengthen interdisciplinary approaches. From 2006 to 2009 she was one of the heads of the INCUBO project (www.incubo.cl), a non-profit international residency program based in Santiago, Chile, which fostered ideas related to curatorial exercises and artistic practice. From 2005 to 2012 she belonged to the Italian-Chilean media art collective Netzfunk. 
Her work is part of national and international art collections and has been exhibited at renowned venues such as Das Weisse Haus (Austria), Palazzo Mora (in the context of the Venice Art Biennale 2017, Italy) , Le Cube (France), Le Fresnoy (France), Fact Liverpool (England), Lodz Central Museum of Textiles (Poland), Galería Gabriela Mistral (Chile), Galería Balmaceda Arte Joven (Chile), Galeria AFA (Chile), Museo Nacional de Bellas Artes de Santiago (Chile) and MAC Museo de Arte Contemporáneo de Santiago (Chile).
In 2013 she left Chile for France to pursue a post-graduate programme at Le Fresnoy Studio National des Arts Contemporains, where she graduated with honours in 2015. She now lives in Vienna, Austria and works as a visual artist between Austria, France and Chile.